The LUXE Wall adapter can be used to cover a 1 Gang US Electrical Box. If you need to prewire for LUXE you can use a US 1G box to pull your wire to then cover the box with the Wall Adapter Kit.
US 1G Install - Compatible
First insert your 1G box:
Second Install the LUXE Wall Adapter Kit Mounting Plate over your 1G box.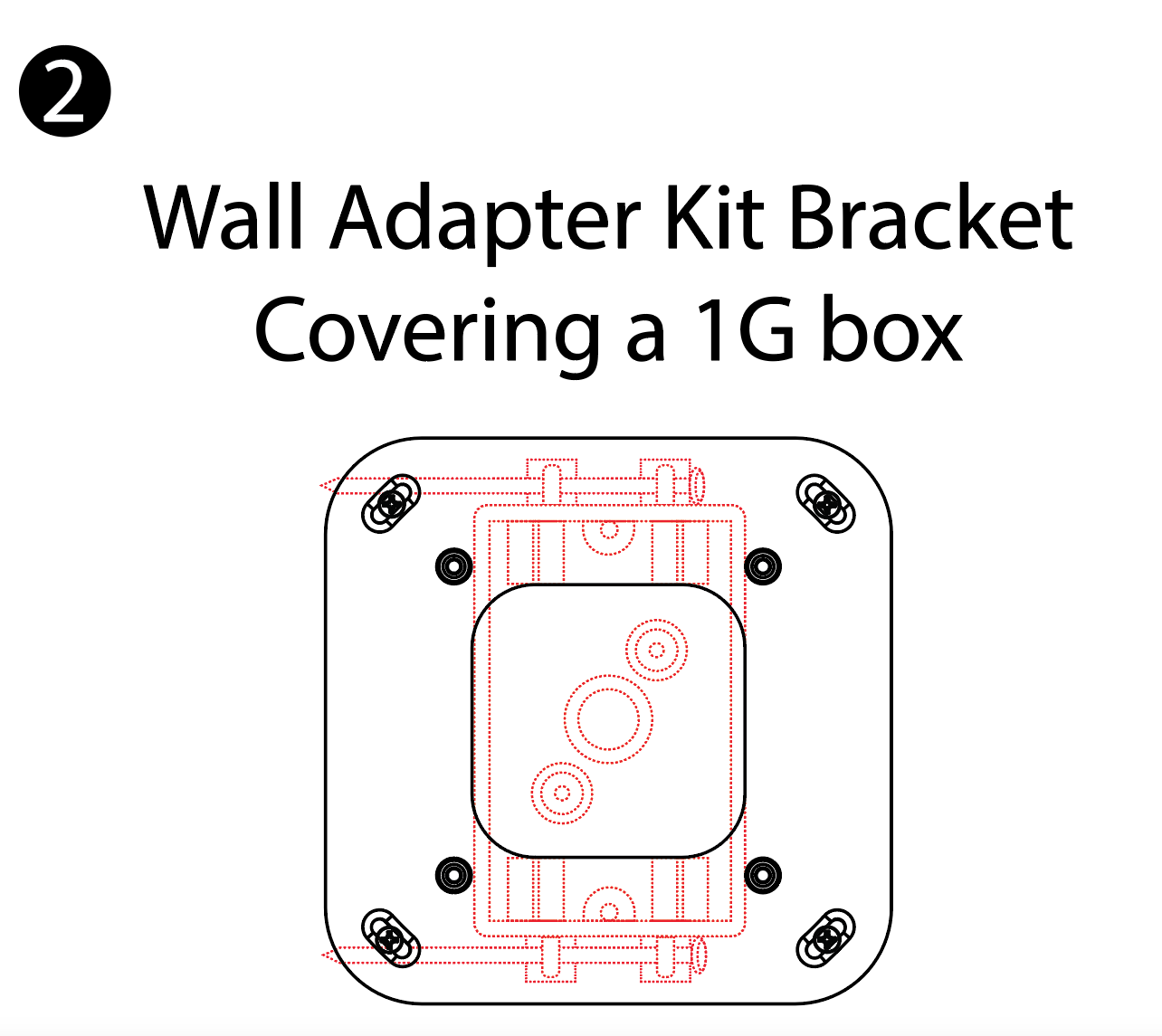 Third Install the Wall Adapter Kit.
US 2G Install -
Not Compatible
The LUXE Wall Adapter Kit will not fit over a 2G US box. The mounting holes of the Wall Plate will not be able to anchor to the wall.